Create a Lasting Impression by celebrating The Second Pregnancy: That is Always Different from the First
The first pregnancy for a woman is an amazing experience. It is just a magical bond between your baby and you during the pregnancy. You are filled with joy and so much curious to know about your baby, how your baby will look and how you would manage your baby as a mom. All things are so very magical for you in your first pregnancy, but when you experience the second pregnancy, things are different.
Also Read: How Birth Control Is Affecting Your Sleep
Here's How Second Pregnancy Is Different From First
1. Second Pregnancy: More About Experienced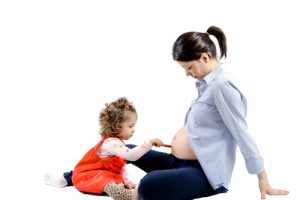 The second pregnancy is always different than the first time, this time you are more experienced to handle your pregnancy. This is the best factor when you are in your second pregnancy. You are more aware of your second baby as in first pregnancy; you are aware of yourself so much. This would help you to jog your memories before the time comes.
Also Read: 8 PMS Symptoms That Indicate Your Period Is Coming
2. You Make Your Diet Plan   

During the first pregnancy, you have learned how making a healthy diet plan that was good for you and your baby. This awareness can make your task easier in your second pregnancy. The nutritional food and diet supplements you can add to your list and enjoy the pregnancy for the second time.
Also Read: Maternity Skincare – 3 Step Guide From GirlsXP
3. More Awareness During Second Pregnancy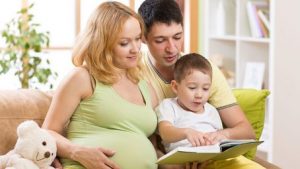 Any pregnancy-related symptoms you can get to know instantly because you are aware of the symptoms during your first pregnancy. The good news is your first pregnancy opened your vessel walls so that you will get to know the pregnancy signs easily. The morning sickness occurs in second pregnancy gets better than the first pregnancy. This makes your day relaxed.
Also Read: 7 Daily Habits That Can Boost Your Metabolism To Burn Fat
4. Buying Baby Essentials gets Easy
During your first pregnancy, you are not aware of baby essentials but during the second pregnancy, you will save your time and pocket at the same time. This way you could find the second pregnancy different from the first one.
Also Read: 5 Things I Wish Men Understood About Having A Vagina
5. Scheduling Birth Plan Possibly Perfect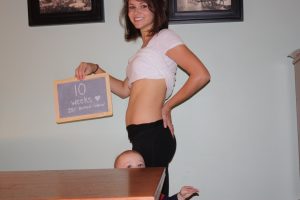 In your first one, you had a chance to know which place was good for the birth of your baby. That experience helps you to manage the second pregnancy. You choose the birth plan according to your choice. Your experience could take you to the right place for the birth of your baby. This helps you to decide the health care center beforehand so that you will get a hassle-free treatment.
Also Read: 7 Cervical Cancer Signs Every Woman Must Be Aware Of
6. Calculation is Possible: Getting Accurate Due Date
You probably spent the whole time in calculating the accurate due date during your first pregnancy.  You were counting the arrival of your baby. But in the second one, you don't do that all the time, as you have the proper calculation skills developed because for your first experience. By the time you are on the way of your second pregnancy, you know already the estimated due date.
Also Read: Menstrual Cramps – 5 Diet Tips For Easing The Pain
During the first pregnancy, you probably did not care about your body much, like all the time you got busy with calculating due date and searching baby essentials. But in second pregnancy things are different. You know how to save time and pamper yourself with a luxurious massage. This gives you a wonderful moment of relaxation.
Also Read: What You Should To Know About Emergency Contraceptives