"Justin Bieber- Music comes from the Soul and not with the Bling."
Dear Justin,
You are not my Favourite anymore!
First of all, let me welcome you to my beautiful country, which is equally happy to have you for the first time in India. This is the beauty of our Indian Tourism Atithi Devo Bhava, we treat our guest next to our God.
Also, congratulations Justin Bieber for your upcoming album "Purpose" for which you have Purpose World Tour. I am sure it's going to set good deals and records for you.
To began with I have few questions to ask you, and few big names of India.
Can you tell me "Does music happens to you from your soul or from all those luxuries you have?"
I have read so many media publishing the list of demands you have made for singing, so when I see my Indian singers who really had the good voice and a great knowledge of music I doubt your capabilities. There are so many people who are not exposed to the Music industry or didn't get any respect though being a great music artist never demanded anything expect a chance to sing.
Justin bieber You need,
1. A convoy of 10 luxury sedans and 2 Volvo buses" for you and your 120-person-strong entourage, a private Rolls Royce, and would be given Z level security by the Maharashtra Police, in addition to your personal 8-member security detail.
Well if this need would make you sing better in the concert, then I am sorry to admire you as a singer. Have you experienced, a convoy on Horses and elephants are far better than those of sedans and Volvo buses?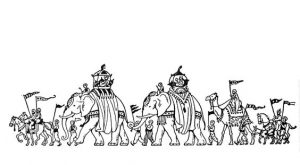 In other countries, such rides would be easily available, but with this demand, you would be away from the culture of our India.
During the whole convoy, you would get to explore more about music, as it is followed by various types of dances, musical instruments, different kinds of entertaining work and what not, I am really feeling sad and bad for you.
I think Z level securities won't work for you in India because the love for you is above all Z levels, I hope you understand.
2. "10 containers will be flown in with items like a ping pong table, PlayStation, IO HAWK, sofa set, washing machine, refrigerator, upholstery, wardrobe cupboard, massage table that will be used backstage. Arrangements for a Jacuzzi have also been made for Bieber's personal use to unwind before he takes to the stage," As the source says:
 Don't you think its crazy? Hell yeah, it is!
Ping pong table; Sir, have you ever tried of playing a tennis in an open lawn, with an unknow person and enjoying your wins and losses and laughing out loud, quarrelling and cheating in the game? I think this was more enjoyable than your ping pongs!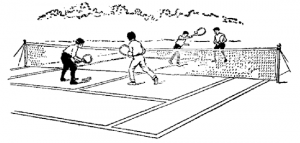 PlayStation: I think playing with our Indian children would be far better than your video games because children here are more exposed to outdoor games, and just a small game of there's can teach us important lessons of our life.
Have you ever tried playing "Chor Police", "Chakli 4 Inda (Sparrows 4 Eggs), Sathodhiyu (Eyeing the tower of 7 small stone pillars) and so much more.
Trust me this are real games than those of play stations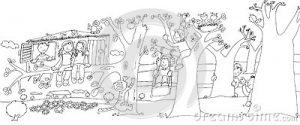 IO HAWK, sofa set, washing machine, refrigerator, upholstery, wardrobe cupboard, massage table would be used backstage, I am totally unaware of the reason who need such things at the backstage???
Well, you are so lucky to have such facilities, where some of the singers die for the water, but yes they sing from their heart.
You need a Jacuzzi to unwind before you takes to the stage, wow!
Do you know in India people stand for more than 48 hours in a queue without food, bath in those boiling temperature just to get a chance to sing and really they do struggle a lot, but they sing from their heart because they love singing and not the luxury.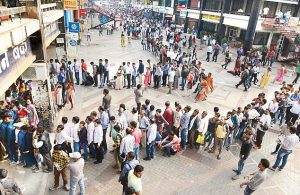 3. "The Canadian star has also requested vegetables seasoned with ranch sauce, diced fruit, organic bananas and seedless grapes. Snacks must also include a deli platter of organic turkey, lettuce, colby and provolone cheese, black olives, as well as green and banana peppers. Lastly, backstage demands include white sliced bread, potato chips, mint and watermelon gum, white cheddar popcorn, Ghiradelli dark chocolate with sea salt and almonds, menthol and watermelon gum, vinegar chips, organic dried fruit, peanuts, and all berries cereal. The "Sorry" singer also has a list of delicious treats that he enjoys, like a large pack of Swedish Fish, boxes of Ritz Bitz peanut butter and cheese sandwiches and multiple packs of Haribo Cola Gummies."
Have you ever tried Vada Pav, Bhel, Pav Bhaji, Cholle Bhature, Boiled Maize, Misal Pav, Dal-Bati-Churma, Mango Juice with Puri, different taste of Indian popcorns? ahh, there are so many things then turkey and lettuce!
I am really feeling very bad for you, because one who comes to India, would never forget the taste of the dishes we serve.
I forgot to mention, Dhoklas and Undhiya's are also very delicious from Gujarat 😉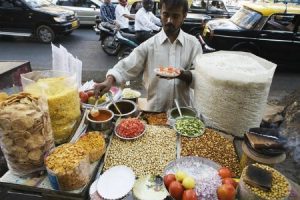 Have you tried the Coke soda and all different versions we Indians have now invented? Please do try out this drink as they carry their own beneficiary in terms of health.
There are many more demands, hence I won't be able to list down much, but demanding purple curtains as purple is your favorite color, 12 handkerchiefs, number of energy drinks, waters, alkaline water and what not, but there are singers who have never demanded anything except the stage and the audience because they trust themselves, without all these things, they can go to a concert, and why not you can trust on your singing that without all this also you would sing well.
You know what Justin Bieber, I am not happy with all these demands that are getting fulfilled for you. I don't have any grudges or hatreds for you, but there are people in my country who are starving for days, there are people in my country who basic needs are also not fulfilled because unfortunately there are no Arjun Jain's for them. There is no White Fox India who negotiated for your concert for six months don't have 6 days to listen to needy people.
My country has farmers, where 40% of them opt suicide because they cannot pay off their land's loan, this person who grow food for us, are themselves food deprived.
Your concert and your demands are being supervised very well so that on D-Day there is no mishap, but they don't supervise the rape victims and they are walking free on the streets.
Many celebrities are gifting you so much expensive gifts, but why they cannot gift it to those needy who actually need clothes to cover their body, who needs shoes because they are working on sites and those stones really hurt them.
Why rich celebrities and designers are not showing up during farmers suicide, why they don't offer their gifts of millions to take them out of debts?
Maybe rich gets richer by shaking hands with the richest, but what about those people who are being deprived of basic needs and you are being fulfilled with all your needs?
Anyway, I wish all luck for your concert, but with all this, you are not on my list of the favourite singer.