Well well, it's time for Maternity Skincare and recently I have been to New York, U.S  to visit the family and my experience at Maine beach was amazing. We all love traveling and its challenging to manage the beauty department.  My skin care routine has been all over the place. All of a sudden I feel like a teenager all over again, pregnancy hormones are pulsing through my veins wrecking havoc on my complexion. Dry itchy skin and random red patches to full on grease fest level breakouts which is keeping me on my toes. As I have been chasing that maternity glow, I want to share some of the products that worked for me.
Here is 3 Step Guide for Maternity Skincare from GirlsXP
1. Cleansing Oil
Everyone using Camellia Cleansing oil by Tatcha have a gentle and soothing skin. Cleansing oil helps in reducing/ get rid of breakouts. There are a lot of products in the market which are rough at the moment but not this one.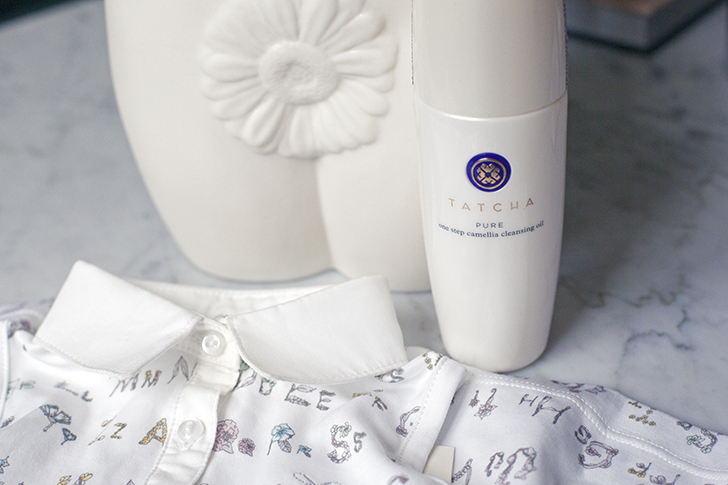 Another gentle solution which also detoxifies is Radiance Boosting Powder by Diptyque. I would suggest it for traveling as it is a dry powder which forms a silky lather and is very light to carry.
2. Moisturizers
We all have faced this, one product works for a while and then our skin goes bananas. Try using serum during the day and moisturizers before bed. Deep Hydration firming serum by Tatcha and Moisture Surge by Clinique are the products you should buy and trust me you will never regret it.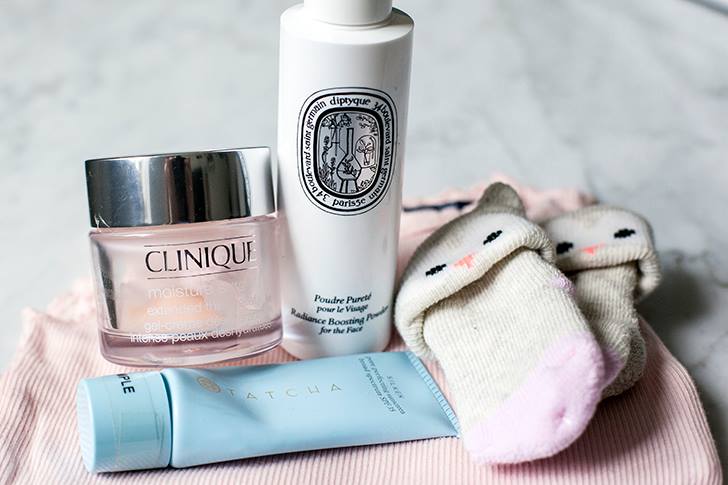 During pregnancy, our skin is more prone to developing spots and discoloration. I would suggest to use safe UVA/UVB protection. Pore Protection Sunscreen by Tatcha is non greasy which does not contain harmful ingredients like oxybenzone or octinoxate.
One thing which is sitting on my make up cabinet is Balm dot calm by Glossier's. It not only works out for lips but I also use it on my cuticle and dry spots.  The Coconut balm by Glossier's is the one which smells like vacation during the summers.
3. Oiling your bod
Not many of us during pregnancy consider oiling your body and forget moisturizing from neck down. It is adviced to use Pregnancy oil 1-2 times a day as it reduces the risk of strechmarks.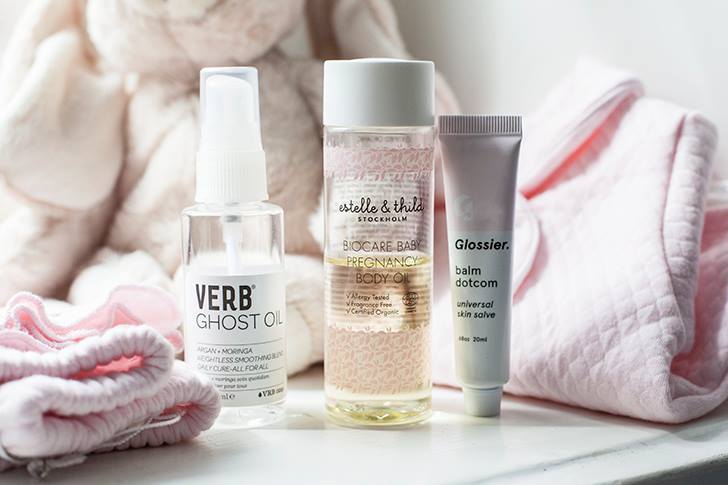 You can use  after shower when skin slightly damp and rub it on my belly, boobs and hips. Pregnancy oil by Estelle and Thild is fragnance free, organic and rich in nourishing cells.
Hope you find this maternity skincare useful, stay tuned for more makeup guide by GirlsXP.