Yoga (let just get something from wiki, is a group of physical, mental, and spiritual practices or disciplines which originated in ancient India. The origins have been speculated to date back to pre-Vedic Indian traditions, it is mentioned in the Rigveda, but most likely developed around the sixth and fifth centuries BCE, in ancient India's ascetic and śramaṇa movements (That's it from wiki for now, A lot of information).
We all are busy in our daily life activities forgetting about inner peace and exercise our body needs. It is one thing which will provide you space and peace. More importantly the inner peace. Say 'OM' with us, and allow us to provide you with everything you need to be the best Yogi with the top 5 Essentials.
Also Read: Maternity Skincare – 3 Step Guide From GirlsXP
Here we got everything you need to practice safely and stylishly, from pants to tanks to mats to blocks to bras. Life is hard enough, these essentials will help you whether you're sweating it out or home or taking classes, we're giving you everything you need all in one place.
Also Read: 7 Daily Habits That Can Boost Your Metabolism To Burn Fat
Here are The Top 5 Yoga Essentials
1. Amanda Black Tank by Free People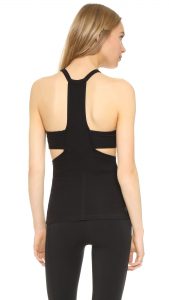 Made with 95% Cotton and 5 % Rayon, this Amanda Black Tank looks super cute when you pair it with sports bra in a contrasting color. It is fitted ribbed activewear tank with breathable power mesh lining.
Buy now: Free People-Amanda Black Tank
2. Yoga Block: Lightweight, Comfortable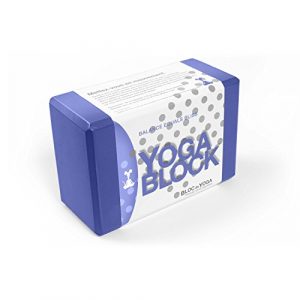 Mostly favored by fitness trainers, super soft which comes in variety of fun hues. These  blocks are Eco-friendly and nontoxic EVA foam measuring 9 x 6 x 4 inches. These are non-absorbent and microbiostatic (microbe resistant) and easy to clean.
Buy now: Yoga Block – Comfortable and Lightweight 
3. Thrive on Wellness Yoga Towel Mat (74 X 26 in.)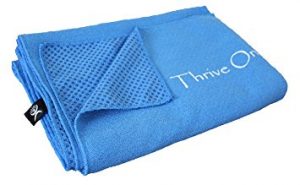 This Towel Mat is a soft microfiber surface with non-skid silicone floor grips. These are best for travel, pilates or high sweat exercise. This large Towel will cover your workout space and great for toweling off after high-intensity bikram yoga or pilates.
Buy now: Yoga Towel Mat by Thrive on Wellness 
4. Women's Sunny Strappy Bra by Alo Yoga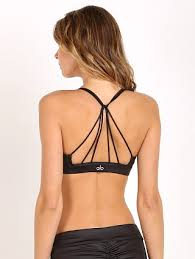 Made with 86% Polyester and 14% Spandex, this Women's Sunny Strappy Bra is 2″ high and 7″ wide with light support. This will add more style to your workout essentials.
Buy now: Sunny Strappy Bra by Alo Yoga
5. Moto Leggings by Alo Yoga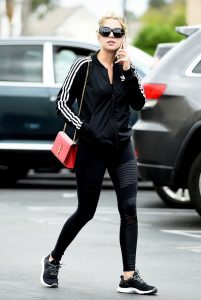 Made with 87% Nylon and 13% Spandex, this moto leggings is quilted-style stitched on contrast glossy fabric with matte-shine fabric mixing. It also has hidden key/card pocket in waistband.
Buy now: Moto Leggings by Alo Yoga
Moto Leggings is celebrity loved which makes you look stylish and sexy even if you don't go to gym.
Also Read: 8 PMS Symptoms That Indicate Your Period Is Coming