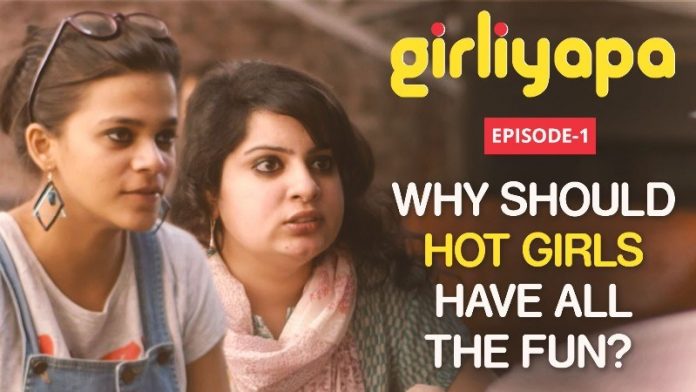 Girliyapa – a new YouTube Channel and a web series is here again with coolest video ever on why should hot girls have all the fun. Don't miss it, this is the best video you will watch today.
When a hot girl notices that she's being stared at and her friends get pissed off! This video features two women losing their shit when they see a guy staring at their friend. And that's where the twist starts.
At the launch of this new venture, Girliyapa channel head Tracy Dsouza said, "Yes! We feel you. We hear you women. That's why my gang of girls and I created 'Girliyapa' exclusively for you. We are going to try to make liberal content – content that tells stories and experiences about women, by women in an entertaining treatment. Come join us and explore womanhood with Girliyapa and share with us what you think! We would love to hear from you." (via IndianTelevision)
Watch this hilarious video to know why should hot and sexy girls have all the fun.
Did you like the video ? Do visit Girliyapa for more such hilarious videos.
Have a news story, an interesting write-up or simply a suggestion? Write to us at
[email protected]