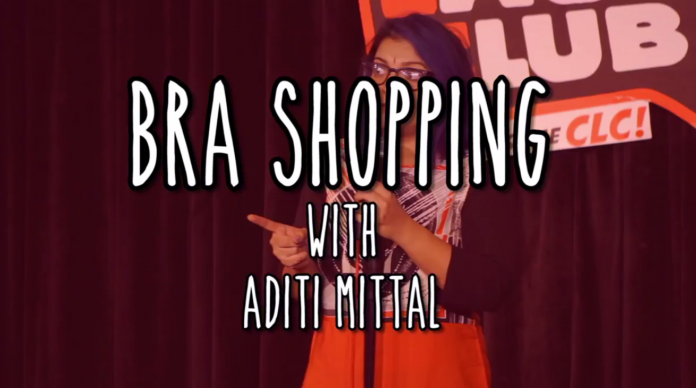 From Menstruation taboos to her take on Vaginal tightening cream, time and again Aditi Mittal has served us with infinite laugh riots that not only leave us in splits but also have a message of Awareness.
And yet again, she's back with her latest video on "Bra Shopping Experiences" and with her epic truth bomb such as, "Breasts are a large conspiracy to keep the safety pin industry in functioning", this one is sure to give you a maniacal laughter.
Stand Up comedian, Mittal begins the talk with the difference between 'Breasts' and 'Tits' and the manner she puts it is hilarious, "Breasts pay rent, breasts do networking, breasts drink wine…tits take money from their dad" and more such laugh out loud dialogues explaining the breasts and bras, she's bang on point.
And ladies, October being the Breast Awareness Month, Aditi Mittal has an advice to offer. "My advice to you ladies, is touch yourself. Once every six months touch yourself."
Have a news story, an interesting write-up or simply a suggestion? Write to us at [email protected]