Marriage is an institution and only when all the related aspects of it gel and work together in sync, does the institution succeed and revel. One of the biggest tests of marriage is to get along with the in-laws and it applies to both the partners, it's the woman who has to deal the most.
Also Read: 7 Ways That Will Help You Keep A Positive Mind
Mother-in-law and daughter-in-law relation have been a talk for ages now and most of the marriages deal with some sort of palpable tension between two. Sometimes the mother in laws can be daunting, meddling in all matters and nagging which gets on the nerves. So even though this relationship can be very cherishable and amicable it requires some careful handling.
Also Read: Here's Why Bragging About Yourself Is Good For You
Here's How You Can Be A Good Daughter-In-Law
1. Positivity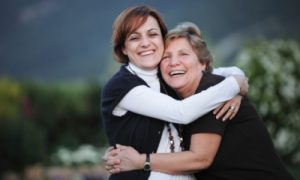 Just like the newly married is getting accustomed to the role of daughter-in-law, the mother is also warming up to the title of mother-in-law at a much-developed age. So there needs to be a positive attitude and accepting nature of the mother to make her feel accustomed.
Also Read: 7 Things You Should Definitely Try With Your Bestfriends In 2017
2. Equality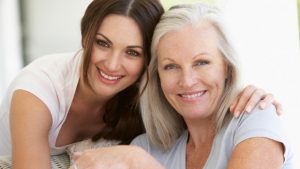 Mother-in-laws may sometimes feel neglected that the newly married lady treats her differently from her own mother. So it will go a long way to be equally behaving towards both and treat both with the same love, affection, and reverence.
Also Read: Feeling Emotional? 7 Reasons Why You're Feeling More Emotional Lately
3. Respect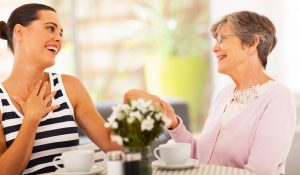 The older person in the relationship should always be treated with respect and admiration. Accept the fact that she is older and wiser and has better knowledge of family and functioning. To ease the tension, the daughter in law should diligently share major decisions between them, listen to each other and deliberate all matters of importance. This way the mother-in-law feels involved.
Also Read: The 7 Best NYE Party Tops
4. Belief
Everyone wants to be accepted and involved in any new surrounding it moves into. The daughter-in-law should always have the belief that over time her in-laws will recognize her worth and adore her for her qualities.
Also Read Things You Don't Owe Anyone (Even Though You Think You Do)
5. Be Mindful
To a mother-in-law, the newly married lady can over time take the role of a daughter. It's paramount on the part of the daughter-in-law to be very attentive to the needs and desires of her mother (in-law). She should be talking, discuss and listen to stories of her mother-in-law's past and life and take care of her needs.
Also Read: 5 Most Effective Ways To Stop Thinking About Your Ex
6. Responsiveness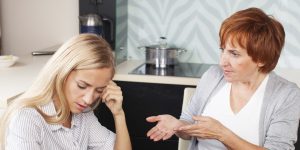 The feeling of sharing her son with a new person can be a bit unwelcoming for the mother. So the daughter-in-law must be sensitive towards her feelings and dispositions. There should not be any mindless refuting and aggressive behavior to claim grounds.
Also Read: 5 Alternate Ideas To Spend Your Holidays
Few Tricks to Be Better
Talk to her daily
Remember her special occasions and wish her
Make or get meaningful gifts for her
Ask for her advice on important matters, and many others.
Winning the heart of the mother-in-law is no gargantuan task and though it's much talked about feared thing, but it's an easy endeavor. With love and compassion and all the ways mentioned here, the daughter-in-law can become the love of her mother-in-law and this ancient relationship will be forever adored.
Also Read: 5 Smart Tips To Find The Perfect Presents For Everyone On Your List