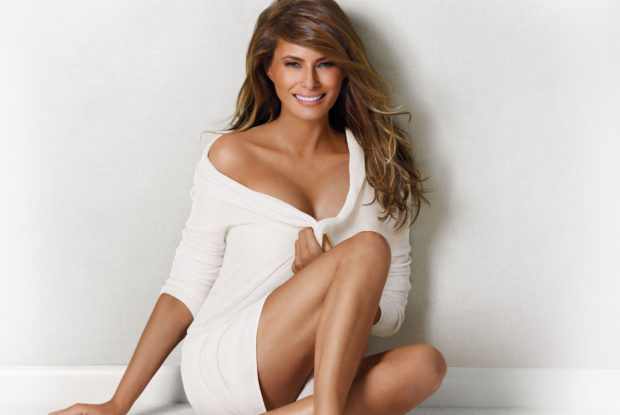 Well, we all know that the long-fought election that ultimately rendered the tag of 'President' to Donald Trump was primarily dependent on the promises to put a ban on the immigrants to the Country. But here's something ironic about it. The First Lady, Melania Trump herself is a foreign-born. Anyway, whatever be the case now, the truth is that the Slovenian model is going to stay in the White House for the next four years. And what she's sure to add to the White House is Glamour.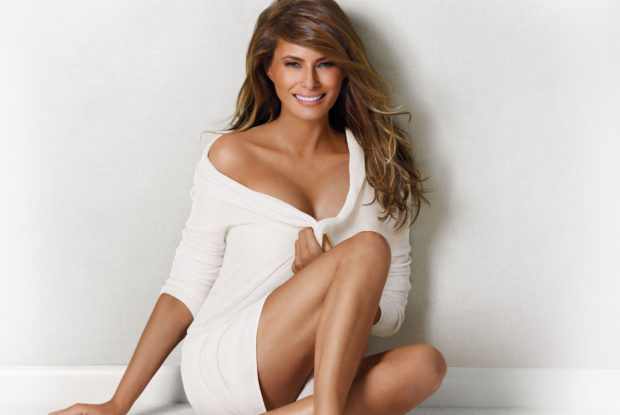 Mrs Trump is all set to assume the role of First Lady of the United States on January 20, 2017. She will be the first foreign-born woman to hold the position since Louisa Adams, the British-born wife of John Quincy Adams who served from 1825 to 1829, and the only First Lady to date not to have been born a citizen of the United States or in what would later become the United States.
Also Read: Why Should Hot Girls Have All The Fun?
When asked by The New York Times in 1999 what her role would be if Donald Trump were to become president, she replied: "I would be very traditional. Like Betty Ford or Jackie Kennedy. I would support him.
A quiet and reserved girl from Slovenia, Melania Trump, 46, is a former Slovene American model.  Even though she has a background full of glam and fame, Mrs Trump shies away from the spotlight, and hence prefers to stay sidelined. Much appreciated by Donald Trump as an excellent mother to their ten year old son, Barron, and a devoted wife, she is expected to be a good supporter and listener for him.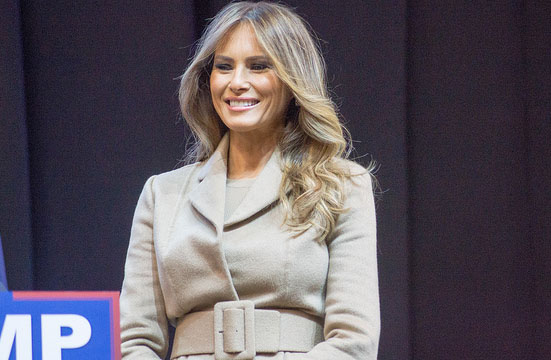 "(She) provides great balance" to Trump, and that she is smart, "not just an arm piece… She would be the most glamorous first lady since Jackie Kennedy", said Roger Stone, Trump's former political adviser in a interview with the Washington Post.
Also Read: 7 Men's Styling That Take Over A Woman's Heart
It is not hidden from anyone that Donald Trump has been charged with enough sexual assault and hence when asked about her take on it, Mr Trump said, "People talk about me like, 'Oh, Melania, oh poor Melania.'
"People don't really know me. I'm very strong. I can handle everything. Don't feel sorry for me."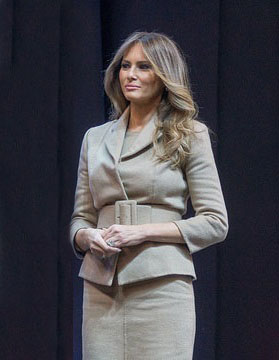 So, enough of introducing the First Lady, it's time to know something more interesting about her:
First Wife No. 3: Even in the past Presidents have had multiple wives (Roosevelt amongst them) and but no other than President Trump has been married and divorced twice before marrying a third time.
Also Read: Ladies, You Just Can't Miss Aditi Mittal's Hilarious Video On Breasts And Bras
First for whom English is not her first language: Trump is the first non-native speaker of the language English, but is fluent in five languages – Slovenian, German, French, Serbian and English.
First to have posed Naked: Well, she did take it all off for the photographers at least twice: In the year 1995, The New York Post released Trump's one set of images in July, when she was 25.  And then for the famous 2000 British GQ that has been widely reproduced, Trump was reclining nude on a fur blanket posing in a bra and thong with a gun. nothing but jeweled bracelets and a handcuff.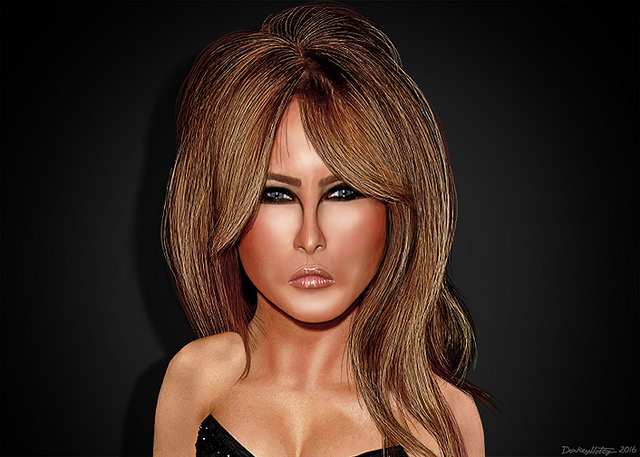 "We have incredible sex at least once a day," Trump told "shock jock" Howard Stern that year. "Sometimes even more." And Mr Trump boasted about how "hot" she looked in "a very small thong".
Well, whatever was her lifestyle before, but in the last couple of months, she has revealed a completely different side, one that shows her preparing for her role at the White House. Risqué dresses were ditched for classic cuts, jackets and skirts with an 'acceptable length'! She has taken it seriously! But despite all of it, she still is hesitant and happier being sidelined.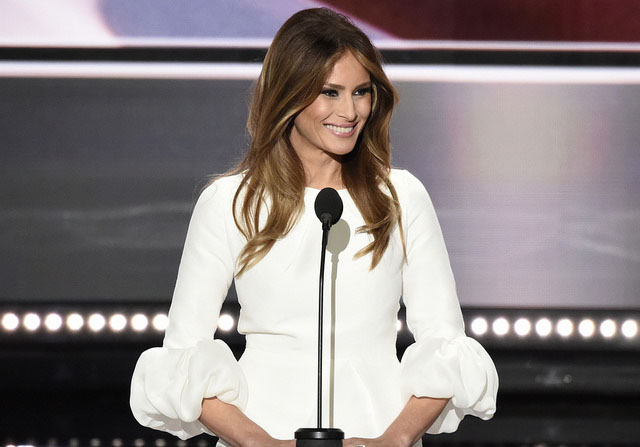 It is believed Mrs Trump would be more like Laura Bush – focusing on her husband's happiness and domestic tranquility – than Kennedy, Ford, or Mrs Obama, who had more intricate feelings about the role of first lady.
Also Read: Top 10 Movies Every Girl Must Watch At Least Once